"Equidistant to Beijing, Tokyo, and Hanoi, Taiwan is the perfect gateway to Asia, integrating Chinese, Japanese, Southeast Asian, Aboriginal, and Western cultural values and traditions."
In the 16th century, after passing Taiwan and seeing the greenness of luxuriant forests on the island, the Portuguese sailors first exclaimed, "Ilha Formosa!" which means beautiful island.
Taiwan is a bustling island with a variety of abundant cultural activities. It also boasts an excellent infrastructure, convenient transportation system, and high-quality communication services. It also has accomplished, in the face of several international energy crises and economic downturns, a remarkable record of economic development and democracy by virtue of the perseverance and unremitting efforts of its people.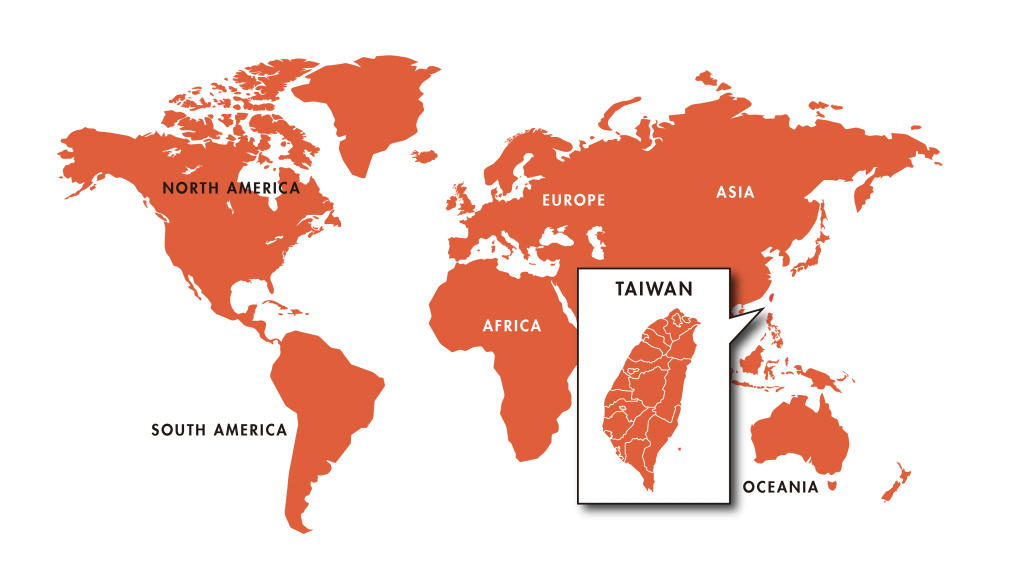 Taiwan typically presents an average temperature is around 29 °C (85°F) to 23 °C (73°F)
Mandarin / Taiwanese / Hakka / Indigenous Languages
Buddhism / Taoism / Christianity / Islam
Taiwan is 8 hours ahead of Greenwich Mean Time (GMT+8)
Tipping is not customary in Taiwan, but some hotels and restaurants automatically add a 10% service fee to the bill.