New Partnership with China Medical University
Taipei, Taiwan (9 November, 2020) – The Consortium for Study Abroad in Taiwan (CSAT) and China Medical University (CMU) have signed an MoU on mutual academic collaboration.
Located in the center of Taichung City, China Medical University (CMU) includes eight colleges where western medicine, Chinese medicine, pharmacy (including Chinese herbs), health care (including nursing), life sciences, management, and public health educational, research and practice programs are provided. Interdisciplinary courses are also available as the basis for students to integrate their learning experiences. China Medical University strives to become one of the World Top 500 universities as ranked by ARWU. Currently, CMU is executing more than 200 cases of International Academic Collaborations with 134 global partnered institutions worldwide. We hope CMU will become one of the best destinations for future CSAT students to study abroad in Taiwan.
For students, if you would like to apply CSAT Semester Abroad and Internship program in CMU, please submit your application on CSAT online system. We will place you in a suitable program in one of our Taiwan partner universities.
For faculty, if you are considering faculty-led short-term study abroad programs to Taiwan, you are welcome to submit your request on our online application system. We will assist you to customize our programs to fit your needs.
Please feel free to consult with us at csat@fse.fulbright.org.tw for more details.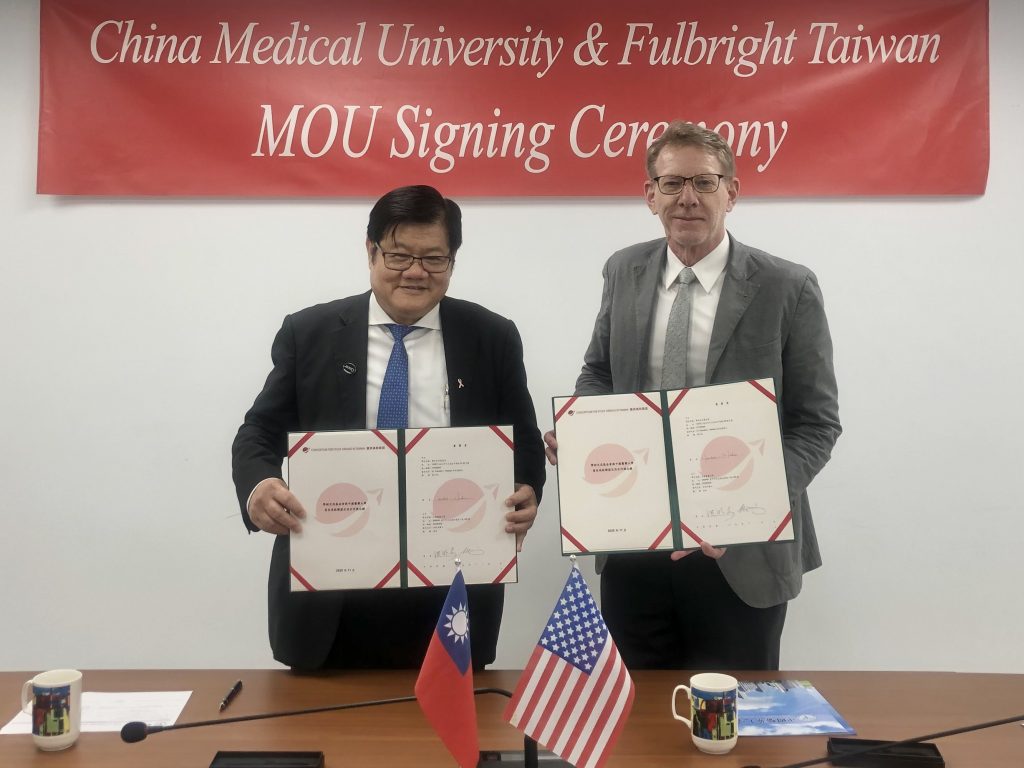 Dr. Randall Nadeau (Right), the Executive Director of CSAT and Dr. Mien-Chie Hung (Left),
the President of China Medical University, have signed an MoU on November 9 2020.
Feel free to ask anything about CSAT.